Booking Camping or Glamping at OTG

Out To Grass is a fun filled, lively campsite bursting with love and laughter. We enjoy helping people celebrate their life events and have music playing every weekend. Most of our camping events are family friendly, our 'Adult Only' Weekenders are not.
Please scroll down and ensure you have read the 'more info' page for the date you are booking

CAMPING FIELD OPTIONS

FAMILY (Quiet) FIELD: A tiered campsite designated to quieter groups and families with children. We ask parents to keep their children under supervision at all times. We operate a 10 P. M. – 7 A.M. noise curfew on this field.
ON THE GO FIELD: This is our lively OTG field. We advise families with children and/ or light sleepers to book a pitch on our family field instead. We operate a midnight music curfew on this field.
GLAMPING FIELD: This is a small, enclosed yet still lively area with five luxurious glamping pods. Upon reservation of this accommodation, it is possible to book two small camping pitches adjacent to each of the pods. We operate a midnight music curfew on this field.
Whichever field you choose – Please respect each other and the environment.
ARRIVAL / DEPARTURE
Pitches are available from 2pm Fri and 10am Sat and must be vacated by midday on day of departure. Breathable ground sheets are preferred. No refunds are made for early departure from our site (minimum 2 night stay)
DOGS
Well behaved dogs are welcome on the strict understanding that they are kept on leads at all times when on the event site. There are off-road walks accessible from the campsite, as well a dedicated exercise area, where your dog can run free provided it has good recall
Dogs are not permitted in the glamping pods
PITCH SIZES

Please ensure that the size of the pitch you book is sufficient to accomodate your tent(s) and/or live in vehicle plus any awning, gazebo or outdoor seating space you require
2 Person pitch 6m x 4m
4 Person pitch 6m x 8m
6 Person pitch 6m x 12m
If booking multiple pitches please state that you wish to be booked alongside one another – reference the lead booking name in any subsequent bookings to ensure larger groups are pitched together (please ensure your friends select the same field when booking their pitch)
MOTORHOMES / VANS / CARAVANS

Please note that you will need to book a suitably sized pitch AS WELL AS your 'live in vehicle' upgrade
Multiple vehicles can be parked on one pitch provided the pitch is of sufficient size and each vehicle has its own upgrade pass
Camping Weekend
Adults Only
Jul Fri 8th – Sun 10th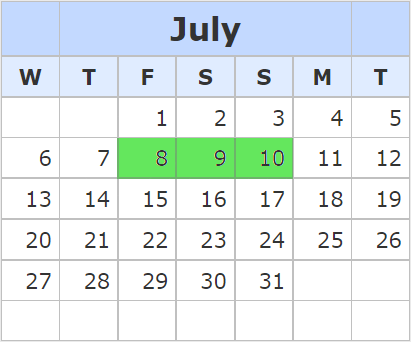 More info
Book this date
Camping Weekend
All Welcome
July Fri 29th – Sun 31st
Suitable for all ages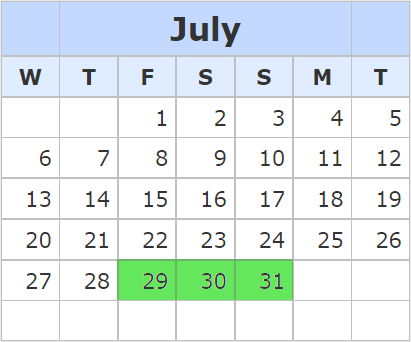 More info
Book this date
Camping Weekend
All Welcome
Aug  Fri 5th – Sun 7th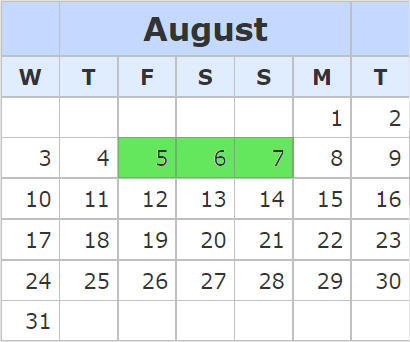 More info
Book this date
Camping Weekend
All Welcome
Aug  Fri 12th – Sun 14th
Suitable for all ages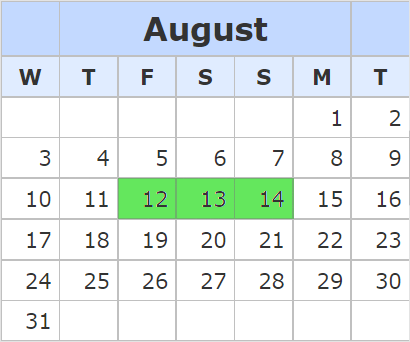 More info
Book this date
Camping Weekend
Adults Only
Aug  Fri 19th – Sun 21st
Suitable for Adults only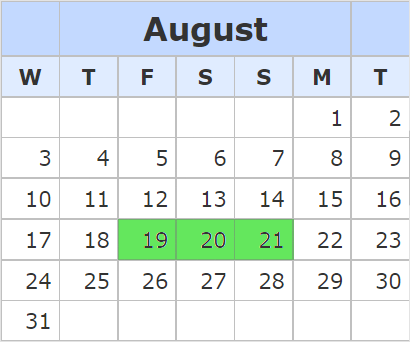 More info
Book this date
August Shenanigans
All Welcome

Aug Fri 26th – Mon 29
Suitable for all ages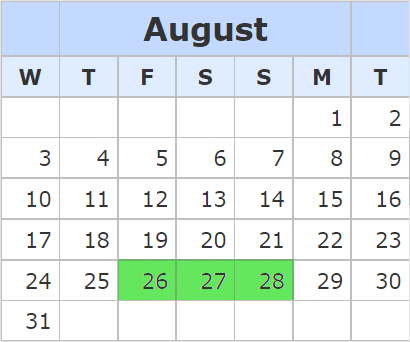 More info
Book this date