The Local Area
Make the most of your stay with our recommended list of local attractions, most of which you can do with minimal car use.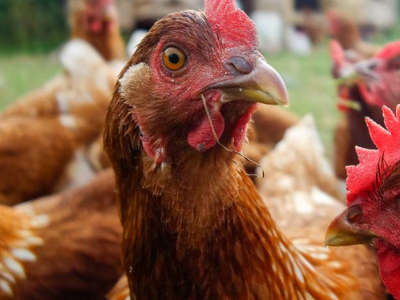 The Fold in Bransford
The Fold in Bransford offers a variety of family friendly nature trails such as the Lakeside Trail, Riverside Trail and Railway Trail. You won't need a tour guide as there is an easily downloadable trail map on their website to guide you through the walks. If you get hungry during your great adventure, there is an on-site cafe and farm shop that serve freshly cooked, local, organic food every day.
The Knapp and Papermill Nature Reserve
The Knapp and Papermill Nature Reserve, Alfrick From apple orchards through to woodland and rich meadows, it's a perfect place to spot many species of birds and butterflies. An Area of Outstanding Natural Beauty (AONB) with spaces reserved to practise traditional coppicing to provide a range of habitats which are  eneficial for biodiversity, the Nature reserve is a little over 5 miles from us and could be a great car free day out day out to all you walking enthusiasts.
http://www.worcswildlifetrust.co.uk/reserves/the-knapp-and-papermill-nature-reserve
Action Adventures
Action Adventures – The word that best describes this place is in the title, ADVENTURE! The centre offers a wide range of superb and affordable activities for the whole family to choose, all the way through from archery to axe throwing; something that for sure will test your skills and talents, put a smile on your face and bring you some unforgettable moments. It is within walking distance being less than 1.5 miles from Out To Grass , giving you the excuse to leave the car behind which wouldn't only contribute to your daily exercise but would do some good for the planet too.
https://actionadventures.co.uk/
Mike Abbott`s Living Wood
An increasingly popular chair making course using green woodwork technique run by Mike Abbott and only a stone`s throw away from our site, tucked away in the heart of Halmonds Frome. Over the years some people who attended his courses camped at Out To Grass, left their car behind, and walked through the orchards and woods to get to his workshop.  Mike`s courses fill up really quick so advance booking is absolutely essential. Find our more here
https://goingwiththegrain.org/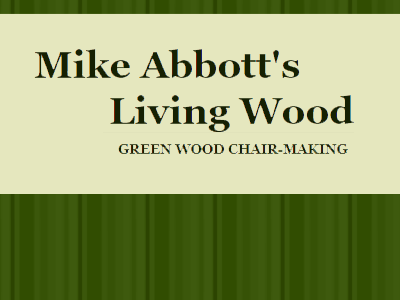 Fishing
Evesbatch is an Area of Outstanding Natural Beauty with stunning views of the surrounding countryside. Perfect for long walks and fishing at the Old Lakes. For more info on fishing please go to – www.evesbatch.net.
Malvern Hills
The Malvern Hills is a range of granite hills at the heart of three English counties, an Area of Outstanding Natural Beauty (AONB) and a Site of Special Scientific Interest (SSSI) with amazing views over Herefordshire and Worcestershire. It's not only a walkers paradise but it offers space for a wide range of activities from horse riding to mountain biking, hang gliding to paragliding, and even rock climbing and fishing.  Thanks to Malvern Hills Geo Centre and its financial supporters, some parts of the Hills are now wheel friendly as the centre provides an all-terrain mobility scooter aka Tramper. The Tramper enables people with less mobility to enjoy a ride up the Worcestershire Beacon and, is available to hire from Cafe H2O inside the Geo Centre, located near the
Wyche cutting. For those with electric cars you can get a boost here too.
http://www.geocentre.co.uk/
https://wyche-innovation.com/cafe-h2o
Malvern, the town itself offers a great cultural and historical journey through its hilly streets, with statues such as that of the famous composer, Edward Elgar, and West End Shows to attend as they tour through the popular theatre. On top of this, Malvern also allows visitors to admire the ducks in Priory Park on a sunny afternoon, or to browse through some fine local stores and stalls of artists and farmers. The Farmer`s market is on every third Saturday of the month and there`s also a monthly Art & Food Market near the museum archway above Malvern Priory.
Malvern is famous for its spring water which has been renowned for its healing properties since the 15 th century. The most visited well is named after Saint Ann, grandmother of Jesus. St Ann`s Well and Cafe attracts many tourists to town every year and features a hexagonal, Victorian, vegetarian/vegan cafe.
Malvern is home to many other memorable charms, but the one that cannot be left without mention is the Morgan Motor Company. The company was founded in 1910 and since then has been manufacturing cars framed from ash wood, clad in hard beaten aluminium and still lovingly assembled by hand. Factory tours and weekend car hire are available for those who simply can't wait to get behind the wheel. To buy one there is a waiting list!
The Warren Farm, Brockhampton Park
The Warren Farm is a family run, working farm at the top of the Bromyard Downs and amalgamated with National
Trust's, Brockhampton Estate. The family farms in an environmentally friendly way, growing oil seed rape and
rearing Hereford cattle, and are part of an ongoing conservation project as well as being part of the Countryside Stewardship Scheme. They provide educational visits and tours to individuals and school groups, and host activities that give an insight into farm life. Find out more about the farm and the Brockhampton Estate here
https://www.warrenfarms.co.uk/index.php
Malvern Outdoor Elements
Malvern Outdoor Elements is an activity centre that offers a wide range of activities from ridge walking to abseiling and climbing, as well as archery and bushcraft. More info here: http://malvernoutdoors.co.uk/
The Pump House Environmental Centre
The Pump House in Worcester is run by the Duckworth Worcestershire Trust. They work on conservation, protecting the environment and raising awareness about environmental issues. As such it is a great starting point for everyone to find lots of information on this important subject. Visitors can take a look around the wildflower garden, pond and its habitat. There is also an onsite Eco Cafe which sells locally and ethically sourced food and drinks, as well as offering a refill station for a range of Eco-friendly detergents.
Symond`s Yat
An exciting day out in the great outdoors, the east side of Symond's Yat is sandwiched between the gorge and the Forest of Dean is Yard Rock. From here you get the tremendous views over the river Wye and across the county of Herefordshire. In the cliffs to the east are nesting peregrine falcons if you time your visit right. There is also huge scope to explore the forest.
To the west are many good pubs and canoe hire places (they take you up stream and you paddle/float home).
Also, the gorge offers an abundance of choice for climbers to conquer…not for the faint hearted!
Severn Valley Railway
A 16mile designated steam line from Bridgnorth to Kidderminster along the river Severn. Relive yesteryear with the smell of coal smoke and the hiss of steam as the locomotive chuffs through the Severn Valley country park, Wyre forest, and runs past the Engine House across the Victoria Bridge providing a memorable journey to every passenger. A great experience in any weather.
Blue Ginger Gallery
Only a 5 minute drive from OTG and a must for contemporary art lovers, Blue Ginger has become a showcase for many talented local artists and craftspeople, as well as some of the best British talent. Their shop exhibits carefully sourced, fairly traded crafts from near and far.