Pod 103 – One double bed
Special Terms & Conditions apply to the hire of this Glamping Pod an can be found here.  By Booking this Pod you agree to the Terms and Conditions of Out To Grass.
Booking for three or four nights Glamping for the Shenanigans event starting 1st June 2022.
Suitable for all ages
Amplified Music finishes at Midnight
Well behaved dogs on leads welcome
Read more about the Shenanigans events on the info page here.
You might find it useful to read more about Glamping at Out To Grass here.
Booking Glamping Pod 103
Please note that an £80 deposit is required upon arrival that refundable at the end of your stay.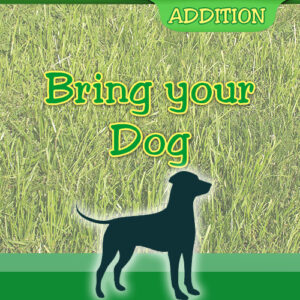 Out of stock
Shenanigans - Wed 1st June 2022
Please note that Dogs are NOT allowed in Glamping Pods.