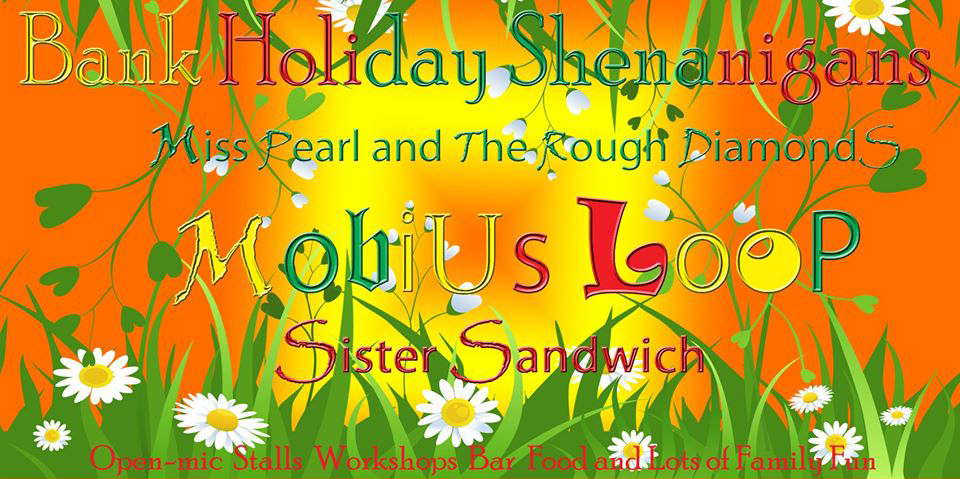 Cancelled due to COVID19
Things to do:
Friday
Meet and Greet
Storytelling by the fire
Music in the evening
Saturday & Sunday Workshops (additional fees apply)
Games
Scavenger Huntwith OTG Crew
Musical Chair/ Statues
Funny sports Olympics
Music
Friday – Miss Pearl and the Rough Diamonds
Saturday – Mobius Loop
Sunday – Sister Sandwich
Get involved.,.
We will also have an open-mic all weekend so do bring your instruments and come showcase your skills.These guys are amazing and will keep you entertained and back any song you have to share with everyone else.
Book
As always no ticket sales for campers -just book your pitch through our website please here. We do ask that you consider the size of your tent according to the amount of people in it. Also do support the bar we are reasonably priced and very friendly.
Saturday Day Tickets
Saturday for the first time ever we will be doing day tickets these do not include camping and will be £10 a ticket and day will start at midday for workshops etc and music will kick off at 7pm. Day tickets can be purchased on arrival or be clicking the link below.

Tasty Food awaits…
RJS Catering will be providing great food that we are sure you will enjoy.
There will be Freshly Grounded coffee available for that early morning kick as well as Smoothies that get them juices flowing.
Any questions do get in touch and hey… we cant wait to see you all in a field for shenanigans 2020! xx